THE NUTRITION
Eggs are amazing – both biologically and as a food.
They are packed with nutrients. And they are such a key ingredient in so many of our favorite dishes.
SOME TIME AGO, EGGS WERE GETTING A BAD RAP IN THE HEALTH WORLD. HOWEVER, EGGS ARE NO LONGER A DIET NO-NO.
Many studies now show what we've long known and believed – eggs can be an essential component of your healthy and balanced diet. Check out our Eggspert Knowledge page for more details.
In fact, eggs are some of the most nutrient-rich and efficient sources of food. Period. Remember, there is only one ingredient: eggs! There is a whole lot of goodness packed into one of these little, easily consumed, beneficial, and all natural packages.
And, with Morning Fresh eggs, you can trust that you are getting all the beneficial nutrients and minerals.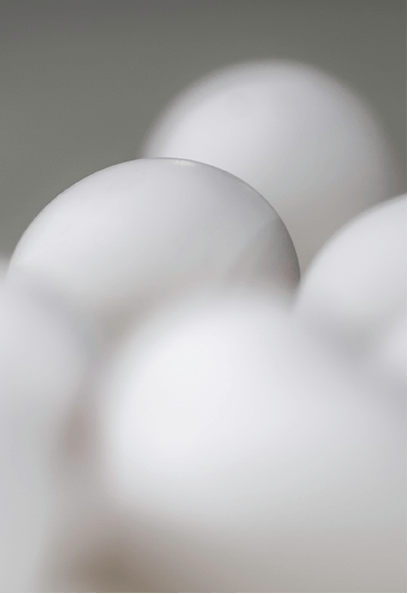 HERE ARE A FEW EGG NUTRITION FACTS TO GET YOUR EGG KNOWLEDGE STARTED:
There are only 70 calories in one standard large egg.
Standard eggs contain powerful, disease-fighting nutrients like zeaxanthin and lutein.
There are 25 micrograms of folate, a B vitamin, in one large standard egg. Folate helps the body build new cells, and it is especially beneficial to women in their childbearing years.
By feeding our select Eggland's Best hens Omega-3-rich feed, those Omega-3 fats are passed on to you. Benefits include helping with everything from arthritis to asthma to ADHD.
In many recent studies, no increased risk of either heart attack or stroke was demonstrated with a diet including one to seven eggs per week.
Egg consumption has been linked to increased levels of HDL cholesterol (the "good" cholesterol.) In recent studies, eating eggs has been shown to increase the presence of HDL molecules and also help the HDL cholesterols to more effectively function in your body.
There is approximately 115mg of choline in just one egg yolk. Choline, another B vitamin, can aid your brain development and enhance your memory.
The World Health Organization (WHO), when evaluating the quality of protein in other foods, uses eggs as their reference-standard.
The protein in eggs is commonly referred to as HBV (High Biological Value) protein. As the standard reference for food protein, eggs score 100% on the HBV chart.